Jacuzzi® Product Collections
Innovations, Features & Price Points for Everyone
The Jacuzzi® Brand portfolio includes a full breadth of hot tub designs, with lounge and open seating offered in nearly every model. Our good/better/best features and pricing tiers make up-selling easy.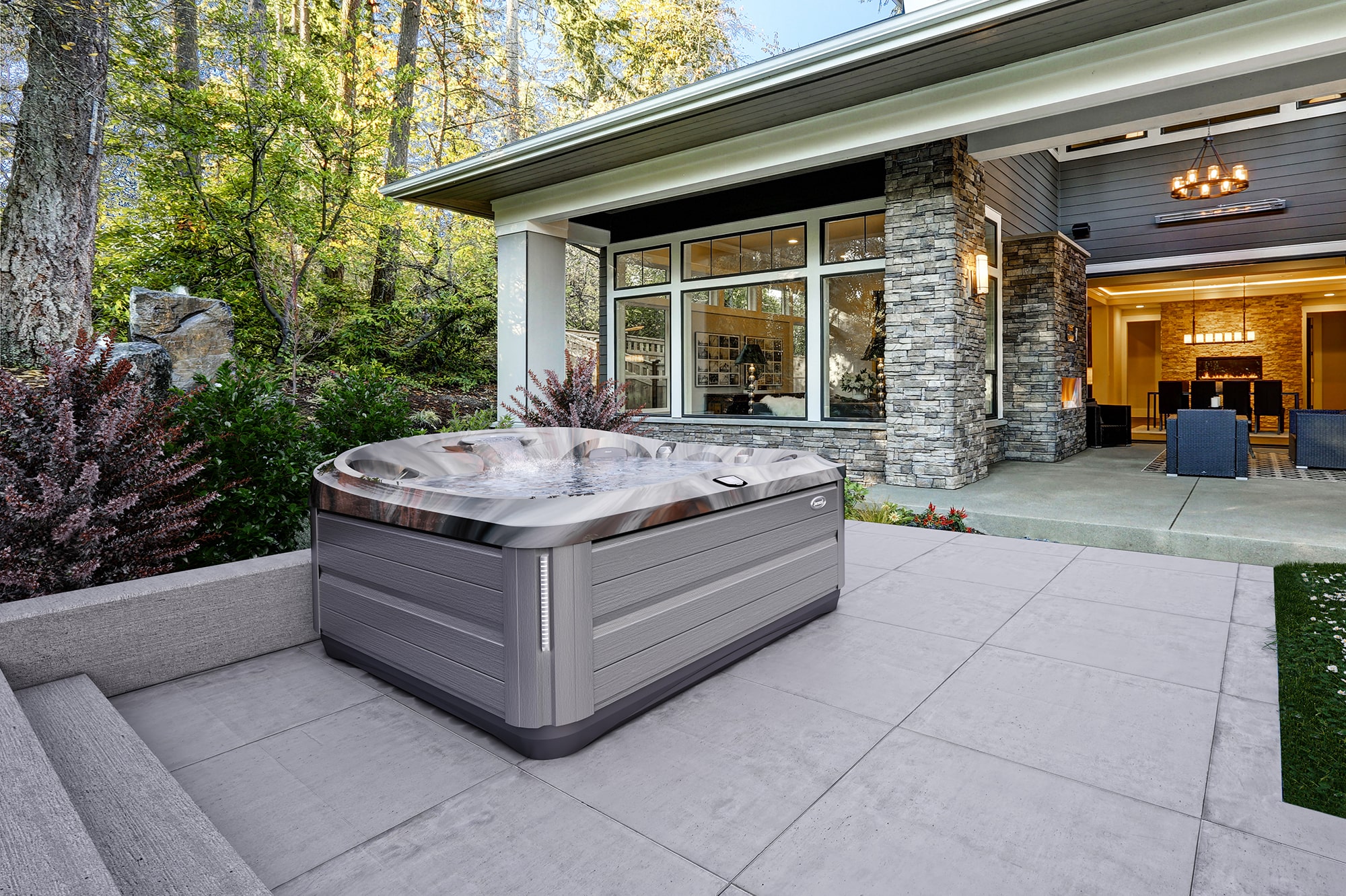 Distinctive Elevated Back

Illuminated Waterfall

Jacuzzi

®

PowerPro™ Jetting RX

5 Stage Filtration With ProClarity™ Filter

Smart Access Door & Quick Drain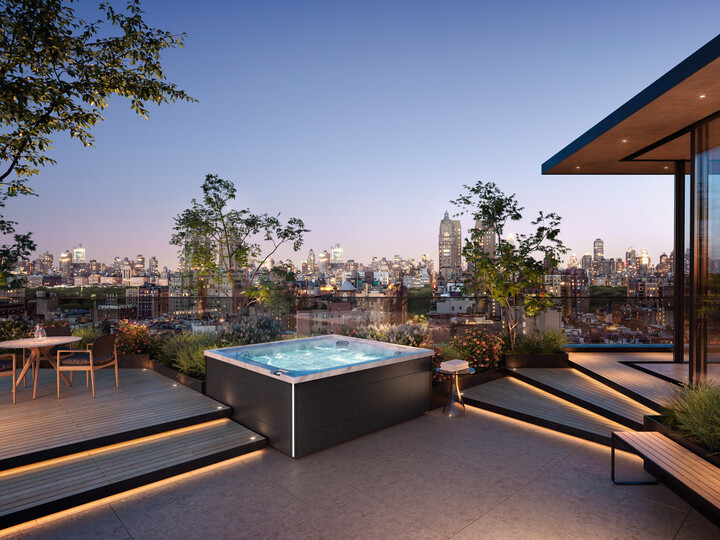 Full-featured Modern
Design IR + Red Light
Therapy Infinity Edge
Cascading Waterfall Upgraded Energy-
Efficient Insulation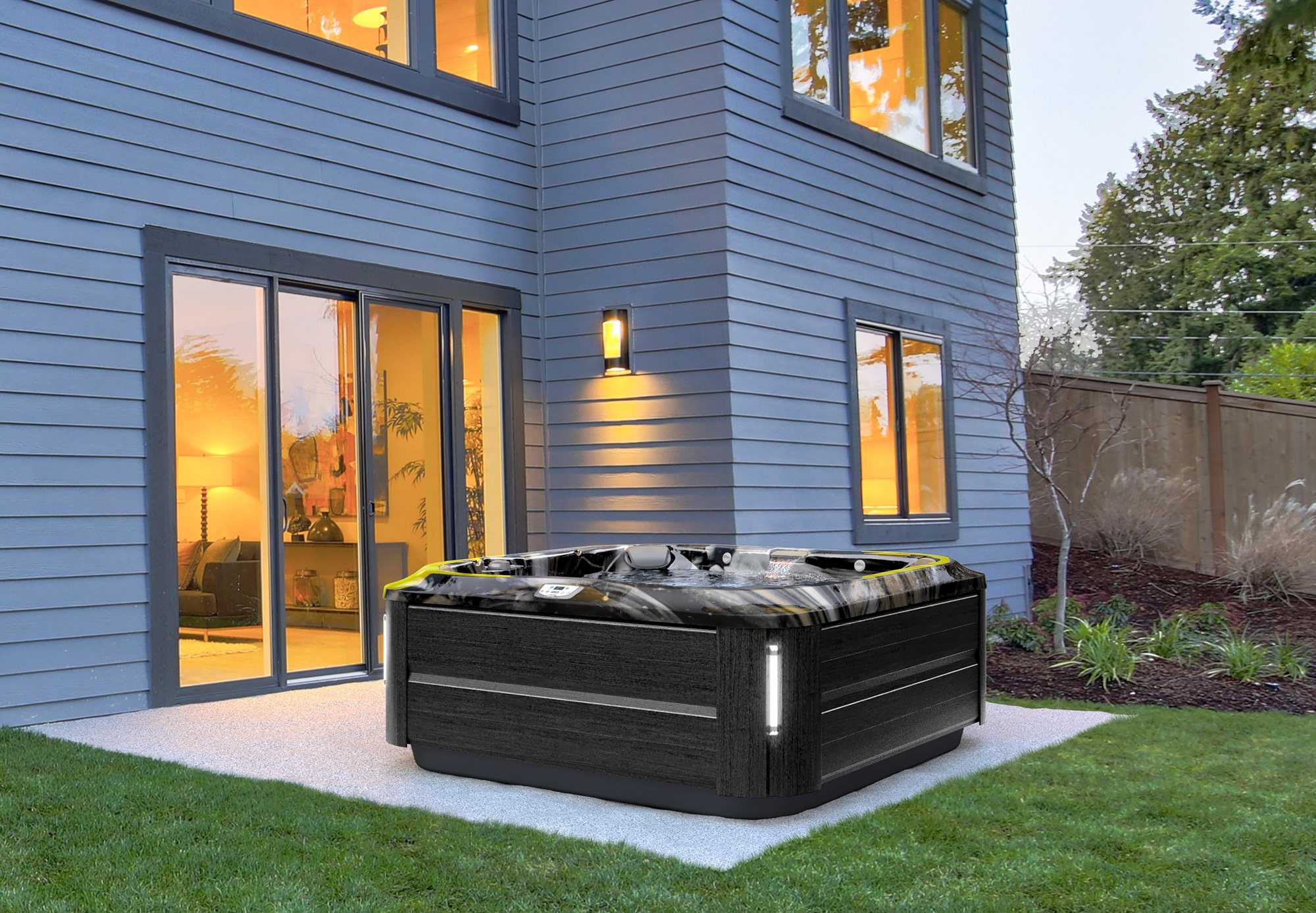 Legendary Jacuzzi

®

PowerPro™ Hydrotherapy

Distinct Look With Dominant Branding

ProPolymer Base

Illuminated Cupholders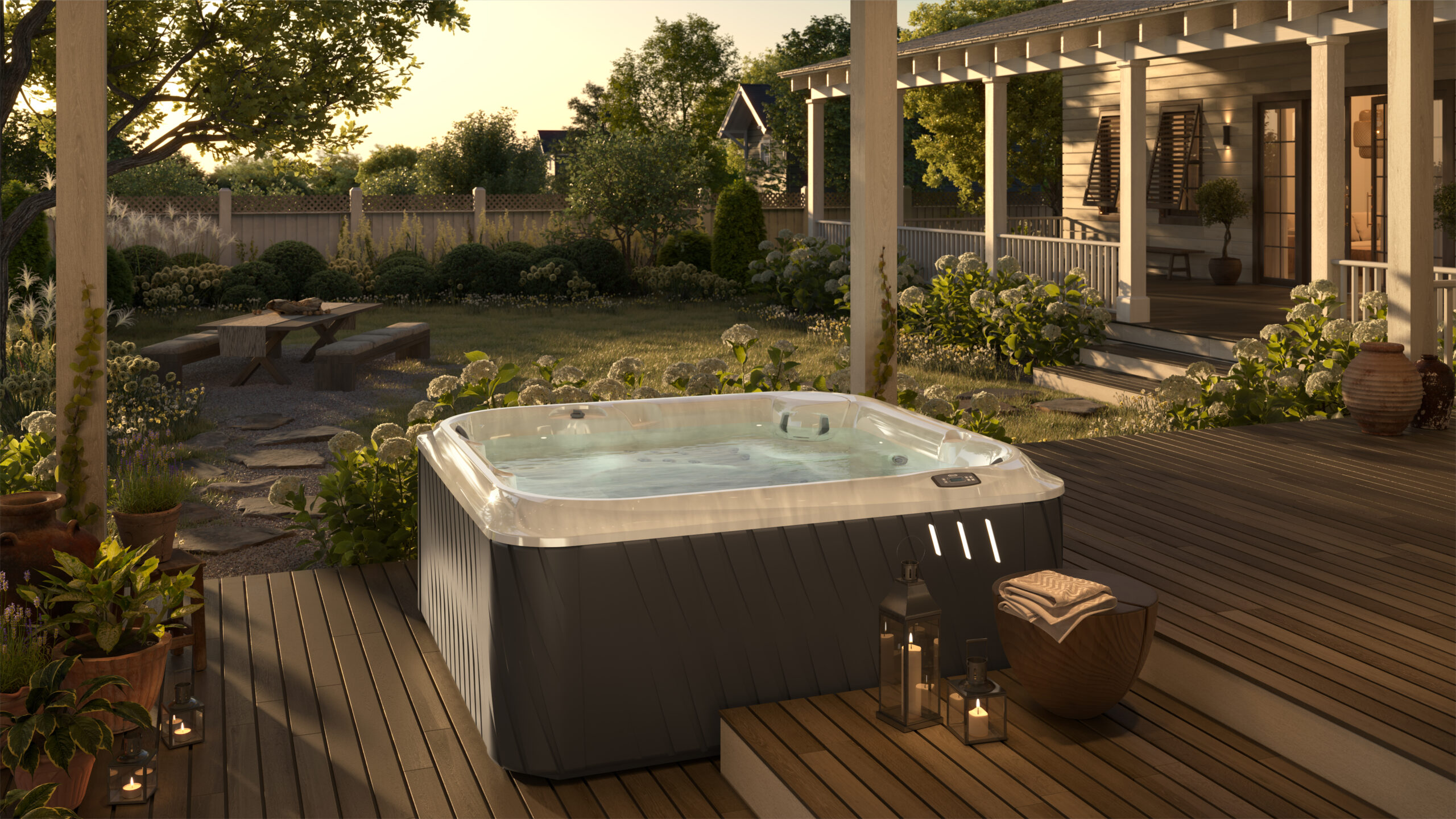 Industry Proven Jetting

Simple Plumbing Layout

Underwater LED Lighting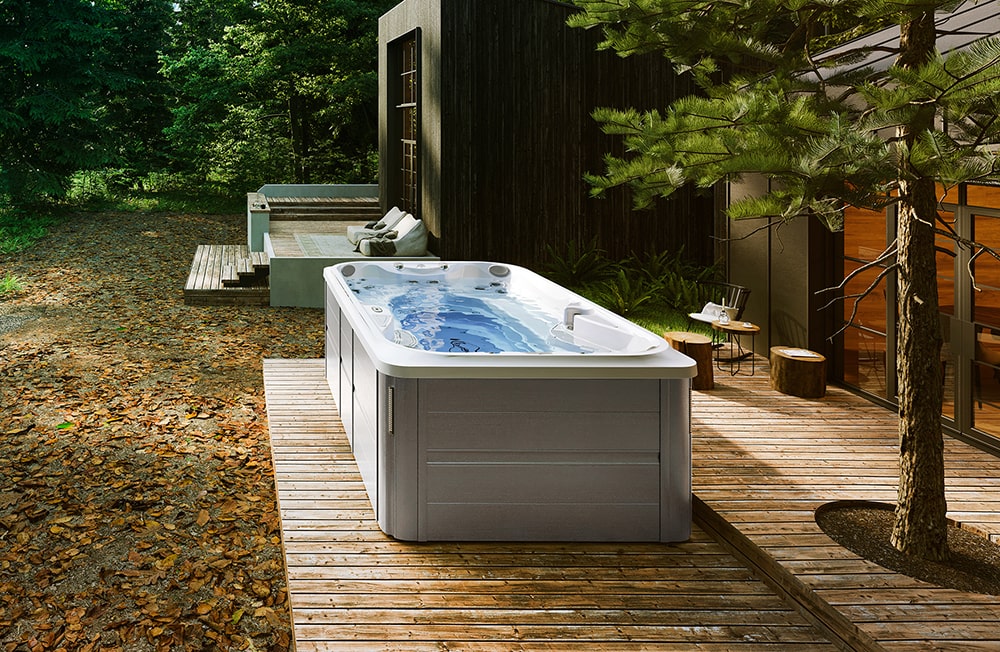 SmartTub® System Compatible
Illuminated Control
Jacuzzi® PowerPro

™

Jets
CLEARRAY® Active Oxygen

™

Clean Water System
Balanced Swim Jets For a Steady Swim
Form Smart Swim Goggle Compatible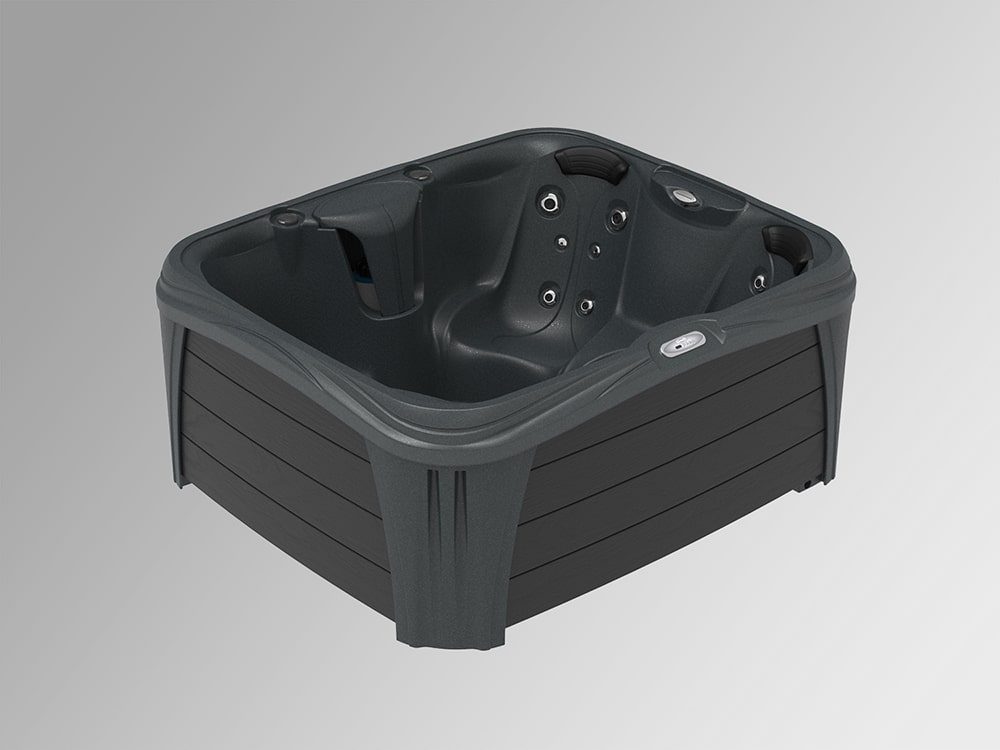 Easy-to-install Plug n' Play Option For All Models or Upgrade To 240V
Adjustable Stainless Steel 2-Tone Jets
Patented Syncrylic® Material
Easy-to-use Digital Control System
Patented, Simple Filtration
Jacuzzi® Infrared and Red-Light Therapy
Jacuzzi ® is the first and only brand to offer Infrared and Red Light therapy across a range of wellness products, from saunas, to swim spas, to hot tubs. Premiering in the J-LX ® Collection, the FX-IR seat combines patented Infrared and Red Light therapy with hydromassage for unmatched rejuvenation.
Our Commitment to Innovation and Your Success
In the last decade, we've launched more than 30 new models in our line up. In addition, we've introduced three industry-defining technologies to continually strengthen our product portfolio and will continue to make marketable improvements and/or launch new models every year.
No other spa manufacturer can match our dedication to maintaining product vitality and our commitment to continued innovation. See the impact the Jacuzzi® Brand can have on your business!
Product Innovation To Set Your Dealership Apart From The Competition
Watch how the quality and performance of a Jacuzzi® Hot Tub has made selling and customer satisfaction easy for our dealers.
Advanced Hot Tub Technology
Water Purification and Spa Enhancements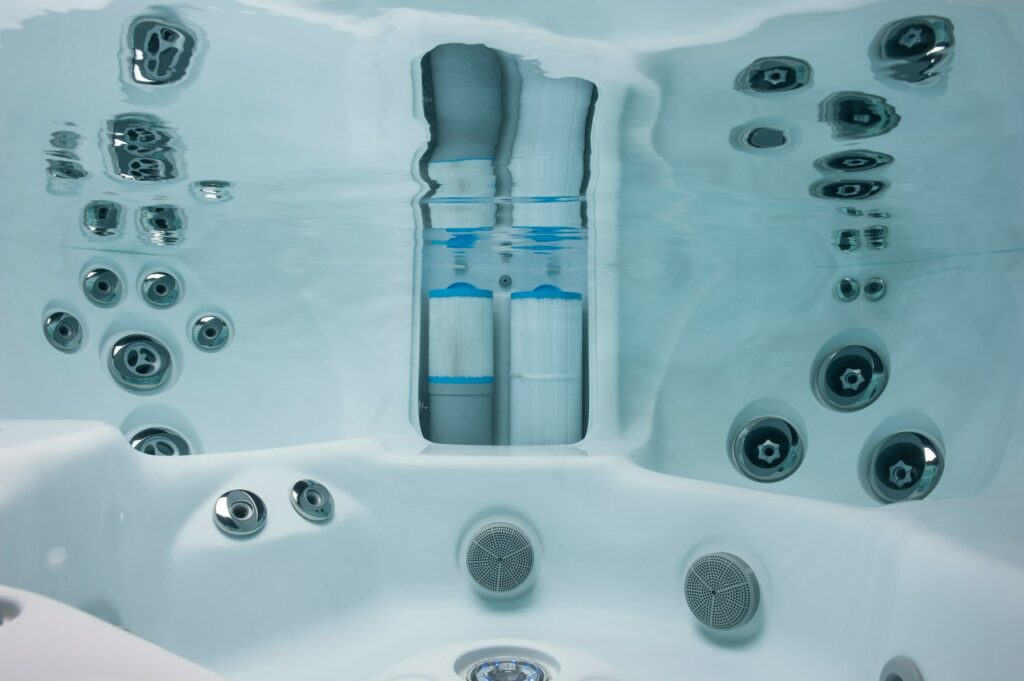 CLEARRAY® UV-C Technology
Ensuring buyers enjoy the cleanest, freshest, most inviting water possible every time they use their Jacuzzi® Brand Hot Tub.
• Eco-friendly
• No set-up or special programming required
• Standard on every Jacuzzi® Brand Hot Tub sold
• No chemical odors or skin irritants
• Low-maintenance solution with only a single bulb to replace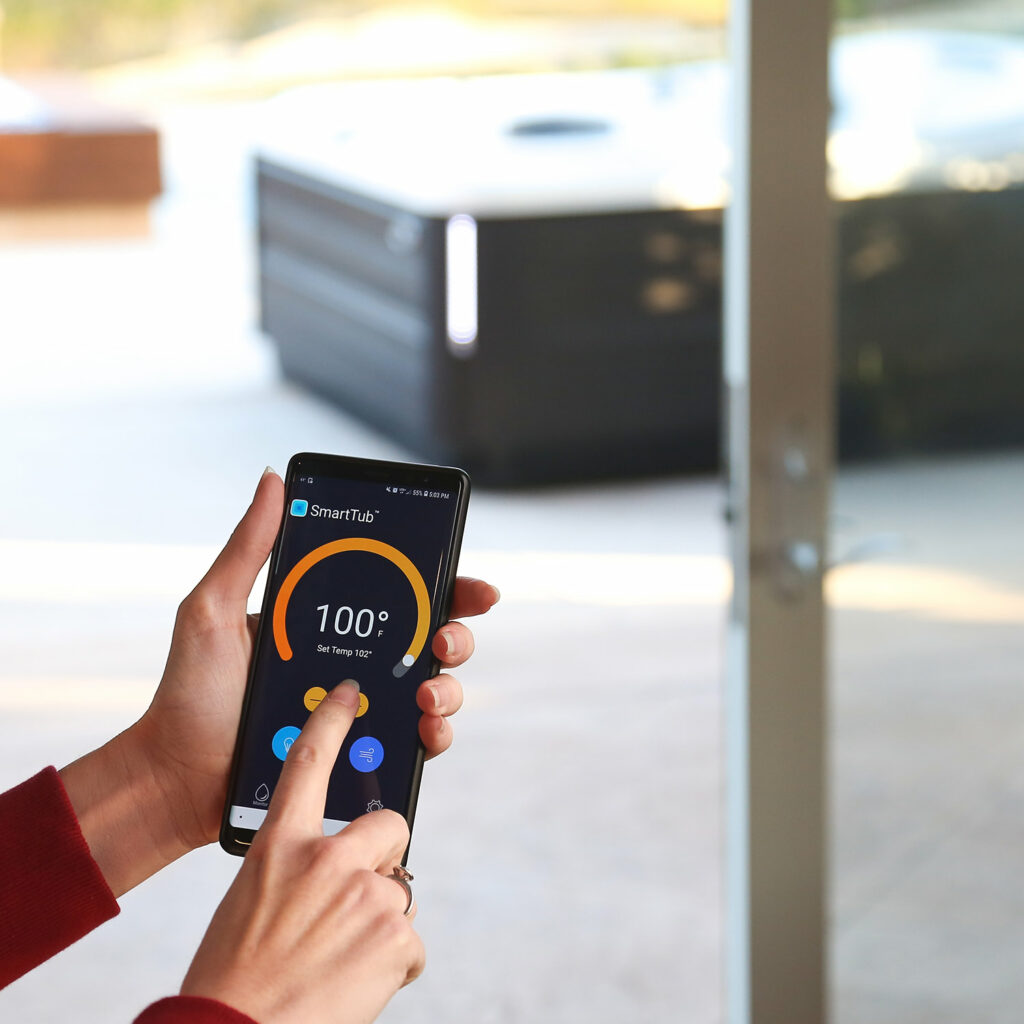 After a simple download of the free app, SmartTub® immediately begins monitoring your customers' spa performance and provides you both with notifications, basic troubleshooting tips and guidance on filter replacement, routine maintenance, water quality and more. 
• Advanced hardware design – no IT expertise needed
• Dealer portal with dashboard or individual hot tub views
• Fleet management – easily track notifications and status
• Remote self diagnostics upgrade option 
– free at launch
• Click for service, call or directions- improved dealer loyalty
• Automated marketing platform
Interested? Want to Learn More?
Start the conversation today to learn more about the Jacuzzi® Retail Advantage program and how it can accelerate your growth and profitability.